Moving to Evanston?
Evanston's Ultimate Moving Guide
Moving to Evanston, Illinois? Make your move easier with our Evanston's Ultimate Moving Guide. Learn more about Evanston's history, neighborhoods, and get some helpful relocation tips!
Start Your Relocation out Right!
Learn More About Moving to Evanston
Are you one of the many people from around the globe who are relocating to Evanston, Illinois, for a better life? Take the opportunity to learn more about relocating to Evanson by reading Evanston's Ultimate Moving Guide. Located on the shores of Lake Michgan Evanston's noted for its relaxed beach like atmosphere in the summer and its over ubandance of things to do year round. Only 13 miles north of Downtown Chicago, Evanston has tons of exciting events, a diverse culture, and plenty of parks. Evanston is a city with a history of progressive activism. Students and scholars from around the globe flock to Evanston to study, teach, and research at Northwestern University.
The shoreline city has museums, restaurants, coffee shops, breweries, and new businesses, attracting people of all ages to live, work, study, play, and visit.
The History of Evanston
Evanston transformed itself to become one of America's most popular suburbs. Come with us on a journey through an evolutionary process over 150 years in the making.
The Start of Evanston
Many Methodists resided in "Heavenston" after German farmers settled the land in the 1840s. The city is named after John Evans, a notable politician, physician, and the originator of Northwestern University. Evanston was officially incorporated in 1863 following the land purchase for Northwestern University.
The "College Town" Misconception
Most people think of Evanston as a college town because of Northwestern University, but you probably didn't know the temperance movement started in Evanston. The city backed Prohibition, and an amendment passed in 1855 banning alcohol sales within four miles of Northwestern University's campus.
Evanston Today
Today's bars, breweries, and distilleries make it hard to imagine Evanston was a dry community until 1972. Several establishments, such as Temperance Beer Co. and FEW Spirits, tip their hat to Evanston's alcohol-free history.
For example, Francis E. Willard, the inspiration behind "FEW Spirits," led the Chicago Central Women's Christian Temperance Union from 1874 – 1877.
Where is Evanston, Illinois?
Evanston, Illinois, is 13 miles north of Chicago on the shores of Lake Michigan in Cook County and spans 7.8 square miles. The air isn't thin, as the city sits at an elevation of 607 feet (185 meters) due to its location along the North Shore of Lake Michigan.
People appreciate Evanston's location because they can drive to Downtown Chicago in roughly 37 minutes and to Milwaukee, Wisconsin, in about one hour and 20 minutes.
Why is Evanston, IL, Famous?
Evanston is known for its proximity to Chicago, but that's not the only thing it has going for itself. Imagine the excitement of the city without the outrageous cost of living and noise.
The city council adopted a strategic plan to propel the city forward and enhance its arts, culture, education, and events. The City Council aims to advance city infrastructure, facilities, community development, and job creation. Likewise, the council seeks to increase affordable housing and confirm equity in all city operations. Their vision is to create "the Most Livable City in America."
Why Is Evanston The "Anti-Suburb?"
Aside from its proximity to Chicago, Evanston is the "anti-suburb" because of its animated history, incredible cuisine scene, and diverse culture that sets it apart from other Chicago suburbs. Evanston has big city attractions with a friendly, "small town" vibe.
What's the Weather Like in Evanston During the Summer and Winter?
Evanston's average summer temperature is about 82 degrees Fahrenheit, with an exceptional 92-degree (or more) day. Summer is perfect for swimming, so grab your swim trunks and head to a local pool or beach!
The median winter temperature is 21 degrees Fahrenheit with the possibility of eight inches of snow. Locals typically enjoy a White Christmas, so pack your jacket, hat, gloves, and scarf!
What Entertainment Does Evanston, Illinois Offer?
Evanston offers countless attractions and activities! The number of possible pursuits places the city in the palm of your hand! Check out some of Evanston's excellent entertainment options below!
Visit Evanston's Famous Art and History Landmarks
Art and history enthusiasts should check out the Block Museum of Art and Mitchell Museum of the American Indian.
Similarly, you can learn more about Evanston at the Francis Willard House Museum and Evanston History Center. Learn more about Evanston's museums.
Outdoor Recreation, Shopping, and Dining in Evanston
Evanston has 76 parks and 50 playgrounds. Fashion aficionados can unearth fantastic finds at Evanston Plaza and Church St Plaza.
Farm House is the renowned "farm to tavern" restaurant plating up locally-sourced ingredients and pouring up homemade sodas.
Drop by Soul & Smoke for southern soul food with a Windy City twist.
Lou Malnati's Pizzeria is the legendary family-owned, Chicago-style deep-dish pizza since 1971. Bite into other great eats at various Evanston restaurants.
Demographics of Evanston, Illinois
Evanston, Illinois, has about 77,000 people with 10,041.1 people/square mile. The median age is 36 years; however, there are many individuals from 20 – 25 years because of Northwestern University.
There are slightly more women than men, 51.3% and 48.7% of the population. 58.5% of Evanston's population is white, 16.1% is Black or African American, 9.0% is Asian, 11.8% is Hispanic, and 7.8% identifies as two or more races.
Evanston, Illinois Cost of Living and Average Income
The average household income in Evanston is $87,345 (the average income in Illinois is $57,574), with a growth rate of 0.9% each year. The average apartment is 781 square feet at $2,117 per month.
What Are the Most Common Careers in Evanston?
The most common careers in Evanston, Illinois, are Software Engineer, Software Developer, and Project Manager. Software Engineers average $70,000 – $97,000, while Software Developers find a more extensive range of $62,000 – 103,000.
Project Managers in Evanston, Illinois, see the most significant annual income range from $61,000 to $107,000. Read more about the five largest employers in Evanston.
Public Education in Evanston, Illinois
Evanston, Illinois, is served by the Evanston/Skokie School District 65 and has over 1,400 educators across 15 educational facilities. Ten elementary schools, three middle schools, an early childhood center, and a special educational facility accommodate the 8,000+ students.
Evanston/Skokie School District 65 average testing ranking is 8/10, placing it in the top 30% of public schools in Illinois. Likewise, Evanston public schools have higher average math and reading proficiency scores, 37% and 34%, than the statewide average of 26% and 31%.
Commuting and Parking in Evanston
Getting around Evanston is simple. Whether you prefer to walk, bike, drive, or use public transportation, you have plenty of options.
Walking in Evanston
Evanston has many destinations near each other, and many areas are best enjoyed by walking. Read about Evanston's transportation and mobility goals to learn about the city's projects, initiatives, and plans.
Biking in Evanston
It is incredibly convenient to bike around Evanston, thanks to the numerous bike routes and lanes. View the Bike Map to learn the optimal way to your destination.
Various bicycle parking garages and the permittance of bicycles on the CTA , Metra, and Pace make "Bike & Ride" a popular mode of transportation.
CTA Trains in Evanston
Seven stops of the Chicago Transit Authority's (CTA) purple line are in Evanston, and an express line takes passengers directly to Downtown Chicago during peak commute times.
Chicago's suburban commuter rail system, the Metra, has three stops in Evanston. It costs more than the CTA (about $5.50 to get into Chicago), but it's a quicker commute.
Tapestry Station is a short 2-minute walk from the Main Street Train station. Making our community one of the most attractive places to call home for those working in Chicago and it's northern suburbs. 
Pace Buses in Evanston
Pace is Chicago's suburban bus system. Pace has five Evanston routes; 208 Golf Road, 213 Green Bay Road, 215 Crawford – Howard, 250 Dempster Street, and 422 Linden CTA/Glenview/Northbrook Court.
Driving and Parking in Evanston
Driving around from full parking lot to full parking lot is a pain of the past thanks to Evanston's Real Time Parking Occupancy. Download the Park Evanston app so you don't look like a clown digging for coins.
Sign up for snow parking alerts and keep an eye on the street cleaning schedule so you don't get ticketed, towed, or immobilized (also known as "booted").
You can find everything you need to know about parking at cityofevanston.org.
Where Can I Find an Apartment in Evanston?
Tapestry Station is Evanston's newest apartment community, perfectly located one block from the metro, connecting you to all of the wonderful neighborhoods along Lake Michigan Lakeshore and Chicago. Whether you are searching for a studio apartment for rent, a one-bedroom for rent, or a two-bedroom apartment home in Evanston, Illinois, you will soon discover The Main-Dempster Mile Neighborhood and all its local attractions is terrific for everyone.
At Tapestry Station, we have you covered whether you are a person on the go and enjoy the activities and nightlife or you are someone who loves a convenient neighborhood but values the comfort of home over all of the excitement of living in a prime location. If you are serious about moving from Chicago to Evanston or you are moving to Northern Illinois for the first time, please take the opportunity to view some of Evanstons best apartment amenities, our amazing neighborhood, and our gallery.
Learn what it's like to reside at Tapestry Station and discover our location's rich history as the former home of Vogue Fabrics. Give us a call at 847-499-2404 or contact us to schedule your appointment today!
Are You Ready to Start Your Move to the Most Livable City in America?
Moving requires some preparation. You must pack, arrange transportation, and notify your utilities provider, banks and credit unions, government agencies, and family and friends of your new address.
Fortunately, you're moving to the most livable city in America. Evanston is known for its friendly and diverse population, making it an easy place to meet new people and make lasting connections.
We created a moving task check list below for you so you can spend more time making connections and less time packing up boxes. Get started now!
Moving Tasks to Check Off
There are several tasks to complete when you move, such as:
• Notify Your Landlord According to the Lease Agreement
• Change Your Address
• Deactivate Your Utilities and Internet Services
• Pack Up Boxes and Label Contents on Outside
• Contact a Moving Service
• Clean Your Apartment
• Last Walkthrough with Landlord
Make Your Move
Use The Greatest Moving Checklist to make your move as smooth as possible. If you feel confident, read over what you need for the first days in your apartment and the easily avoidable moving mistakes. Get the inside scoop on everything Evanston below! We can't wait to hear about all your adventures, and there's a lot to experience, so get after it!
Evanston's Best-Kept Secrets
Evanston has countless gold mines throughout the city hiding in plain sight! Take the time to learn where Evanston's best-kept secrets are and enjoy the city like a local!
What is Downtown Evanston's Ultimate Hidden Gem?
Merrick Rose Garden is Downtown Evanston's hidden gem. Home to hundreds of rose bushes, it's a photoshoot goldmine, especially for engagement and wedding pictures.
Unexpected Event That's Awesome
The Downtown Evanston Farmers Market hosts nearly 60 Midwest vendors during the spring and fall with live music and all-ages activities.
Best Family Activity
Evanston premieres movies during the summer at various parks, known as Starlight Movies in the Park. It's free, the movies start at dusk, and there's family-friendly fun before the tape rolls!
Where Do The Young Professionals Hang Out?
You can find the young professionals at Union Pizzeria and Evanston SPACE. Here you will find a hopping restaurant/bar/music venue with something going on every week!
Best Outdoor Lounge
The Peckish Pig brewpub has the best outdoor lounge to enjoy summer afternoons and evenings.
Best Date-Night Place
Five & Dime has one of Evanston's best rooftops to enjoy a meal with your significant other. After taking in the views of the "vacation style oasis," step inside for bag toss, giant Jenga, scrabble, and pinball in the game room!
Best Local Bookstore
Bookends & Beginnings is by far the best local bookstore. The independent storefront in the heart of Downtown Evanston sits in the alley behind Sherman Avenue. From page-turning to titles to frequent local events, Bookends & Beginnings is the bees' knees!
Coolest Coffee Shop
Curt's Café not only has excellent coffee and a welcoming atmosphere but also offers a work-training program for at-risk youth.
Best Bar to Socialize
Temperance Beer Co. has local brews (and non-alcoholic beverages!) in their taproom and lets you order food from restaurants. What else is there to say?
Best Place For Alone-Time
Arrington Lagoon is a quiet place along the lake where you can find solitude and alone time.
Best Free Cultural Activity
Thursday Night Live is a 10-concert series Evanston has held for almost 20 summers! Concerts are held at Fountain Square plaza and showcase a different genre each week.
Best Barbecue
Stop by Hecky's Barbecue and order yourself the rib tips and pulled pork (don't forget to grab a bottle of barbecue sauce to bring back to your apartment).
Best Boutique
Stumble & Relish is a dynamic mother-daughter duo with the best Evanston (and Chicago) themed gifts.
Most Walkable Area
Downtown Evanston is "Where Chicago and the North Shore Meet." Check out one of the largest shopping districts accessible by bike, bus, or train.
Where's the Best Bike Trail/Park/Outdoor Activity?
Northwestern University's campus is home to The Lakefill. The Lakefill pops off during the spring and summer because the views of Lake Michigan and the Chicago skyline are unbeatable.
Best Place for an Instagram Post
Lee Street Beach is the best place to snap a picture for your Instagram. The clean, classic beach has the perfect algorithm vibes.
Best Brunch Spot
Hit up Lucky Platter and enjoy from-scratch cooking in an "eclectic funky diner."
Best Free Museum
Northwestern University's Block Museum of Art displays exhibitions, hosts lectures, and produces workshops.
Best Grocery Store
Foodstuffs is a North Shore chain famous for its exceedingly high-quality gourmet food and products. Don't just get your groceries here: have them cater your next event, or just stop by for a meal!
Best Place to Workout
TITLE Boxing Club offers various workouts so you can "train hard and have fun."
Best Place to Take a Visitor
Hoosier Mama Pie Company is the best place to take a visitor! Savor their "deluxe recipes" with an espresso in their stunning sunroom.
Worst and Best Places to Park
Central Street is the worst place to park on the weekends, especially during the morning. Instead, use the Maple Avenue parking lot, which is free for the first hour and you can access Downtown Evanston.
Best Street Aesthetic
Take a walk down Hinman Avenue to see gorgeous trees and diverse houses.
Best Antique and Resale Store
Modern Vibe concentrates on mid-century modern furnishings, perfect for decorating your apartment!
Ready to Make the Move to Evanston?
Now that you've familiarized yourself with the basics of living in Evanston, are you ready to make the move? Tons of people choose to call Evanston home, and for good reason; this city is an excellent place to live!
From the abundant career opportunities to the numerous attractions and endless things to do, you are going to love living in America's most livable city. Find the perfect apartment to rent in Evanston and get ready to live your best life!
Not only can our exceptional leasing staff help you rent the best apartment, but if you ask nicely, they can also point you to the local watering holes and restaurants. Still want to learn more about living in Evanston? Check out some of our articles about apartment living, Evanston neighborhoods, and more!
Did we miss anything? Contact us and let us know what we should add!
Tour Our Apartment Community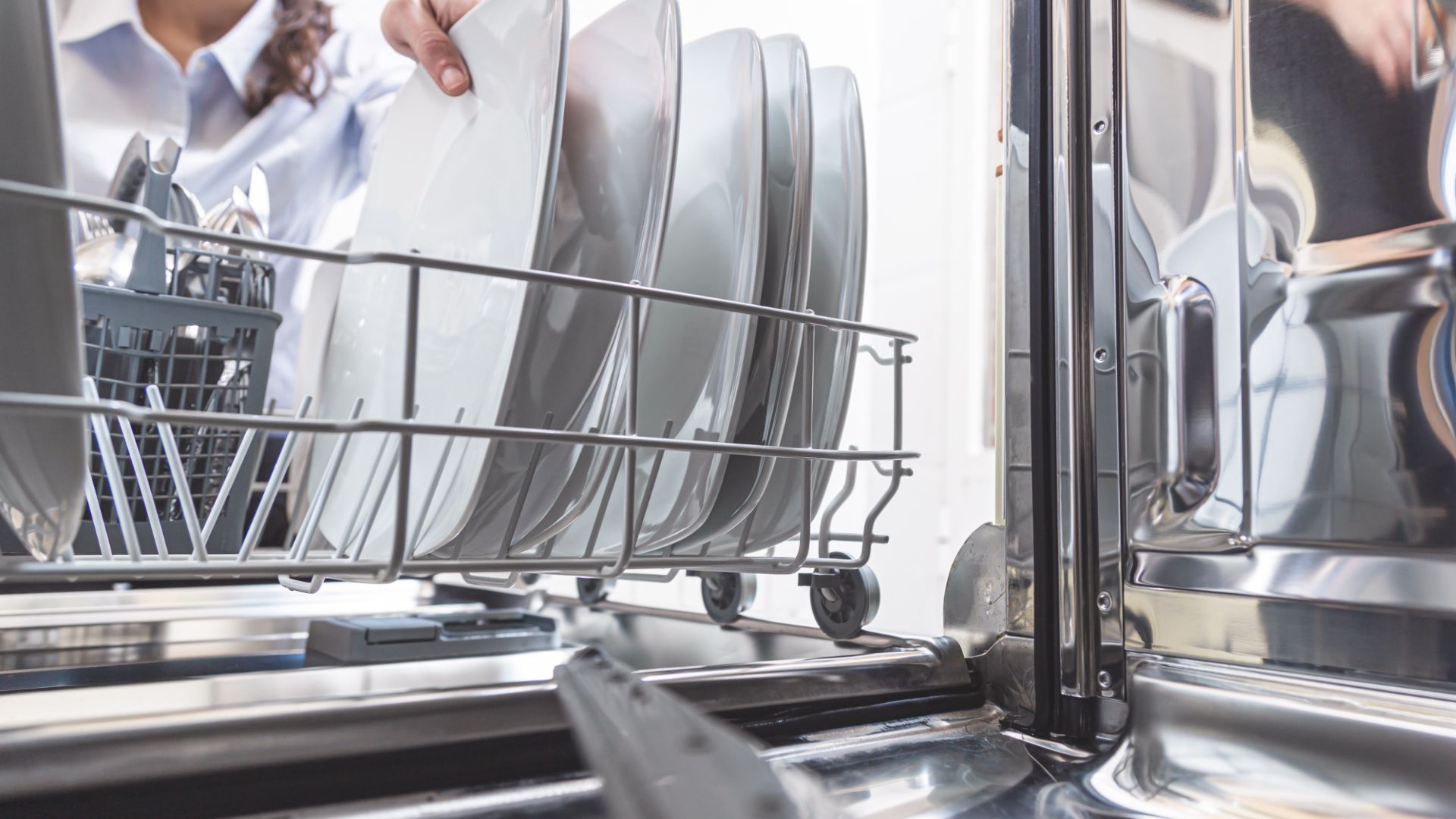 It's surprising how much tension arises from the dishwasher. The number of arguments is countless, from loading and unloading it to debating its capacity and ...